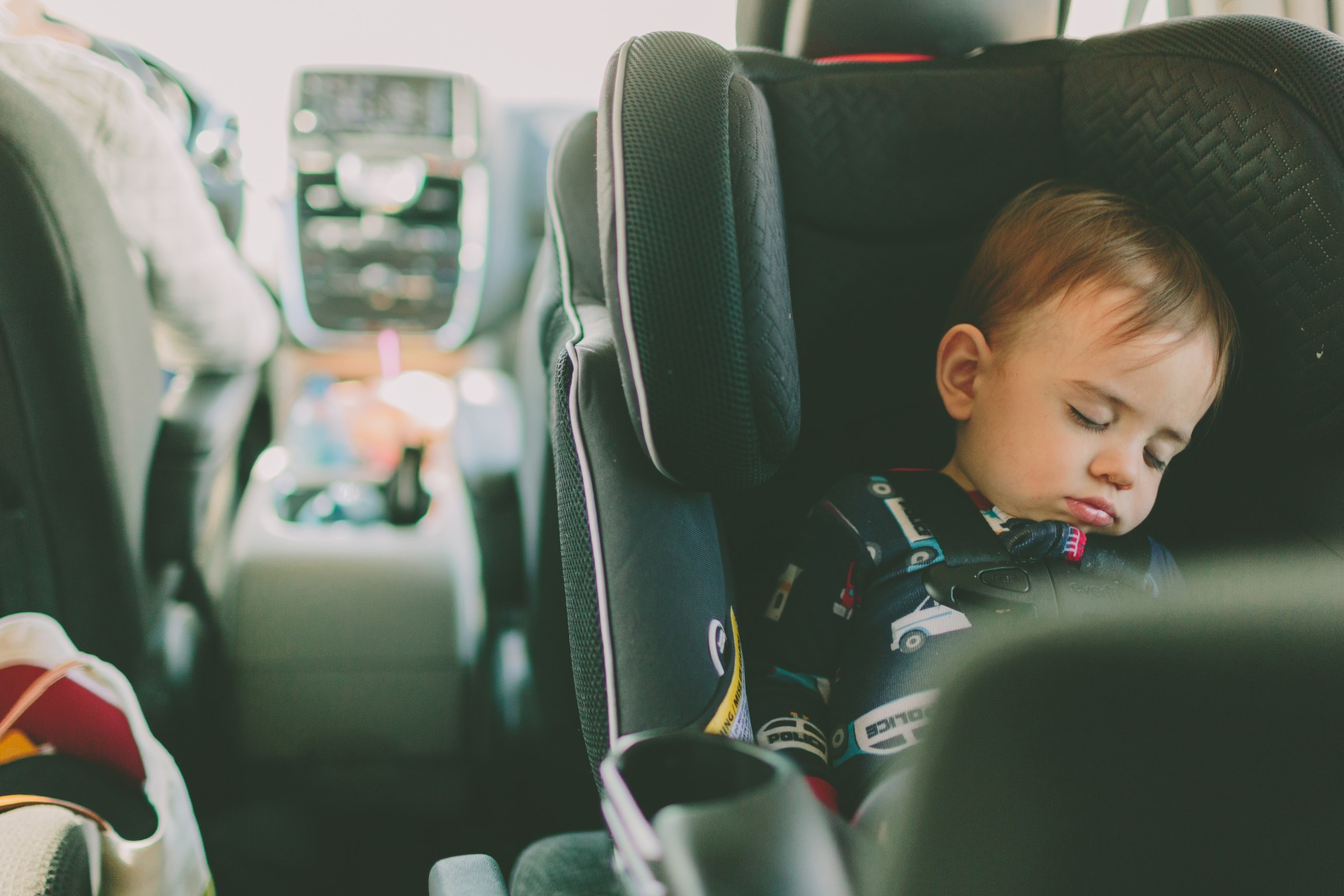 Keeping kids safe in and around cars can feel overwhelming. There are many different things you can do to ensure your child's safety in and around vehicle.
Children and Car Seats
There are different types of car seats for children of different ages. At what age can a child switch sit in a booster car seat instead of a full car seat? When can a child stop using a booster seat? Many people associate the car seat safety laws and guidelines with ages, but car seat safety has more to do with car seat height and weight guidelines.
When can you switch from a car seat to a booster seat for your child? Once your child is at least 4 years old and weighs at least 40 pounds, you child can use a booster seat instead of a car seat. If your child's shoulders are higher than the harness straps at the top of a car seat, your child has grown too tall for a car seat.
When can a child stop using a booster seat? A child should be at least 4'9'' before he or she no longer needs to sit in a booster seat. It may be embarrassing for your child to still use a booster seat at an older age, but these safety standards are in place to keep kids safe. If your child complains about having to sit in a booster seat, talk to your child about safety. You could turn this into a teachable moment that empowers your child to make safe choices throughout life!
Car Seat Safety Check
When a car seat is used properly, it can reduce the risk of death by over 70 percent. Car seats are only safe if they have been properly installed. When you install a new car seat or booster seat, make sure you read the instructions first for proper installation.
If you are having trouble with a car seat or booster seat, you can contact a certified child passenger safety technician.
Locking Your Car
There are other ways you can protect your child around vehicles besides a car seat safety check. Always lock your car once you have reached your destination. Never leave your child unattended around a vehicle. Young children are curious! From the backseat, they can see you pressing buttons in the car as you drive. They will want to copy you if they have the chance to play with a car's gadgets.
Buckle Up
Just as your child watches what buttons you push while you are driving, your child also sees you buckle your seatbelt. If you don't buckle up, why would your child think he or she needs to? Always use your seatbelt, even on short trips. You can help teach your child this habit to keep him or her safe for years to come.
Are you setting a good example for your child by buckling up? How about cell phone use and other distractions? Teach your child how to drive distraction-free by eliminating distractions while you are the driver.
Car Safety Tip: Front Seat is Off Limits
Your child may also want to ride in the front passenger seat as he or she gets older. Don't let your kid call "shotgun" until he or she is at least 13 years old.
Heatstroke Prevention
Never leave your child in the car alone. It doesn't take much time at all for the temperature can rise and cause hyperthermia. Heatstroke is the leading cause of vehicle-related deaths that don't involve a collision for children.
Keeping Kids Safe Around Cars
Does your child like to play in the driveway? When you are on your way out, take a moment to look for children around your car.
Visit an Auto Body Repair Shop
Take your car into an auto body repair shop to make sure everything is working properly. Many car owners do not take a vehicle in after a fender bender to fix dings or dents, but these small issues can affect the car's airbag system. Car manufacturers methodically place sensors in the body of your car that tell your airbags to deploy in the event of a crash. If there is a defect in the body of your vehicle, this can affect the sensors and delay the deployment of an airbag.
Liberty Collision
Do you want to make sure your car is safe for your family? The expert team at Liberty Collision can help you find if there are any possible hazards that could be fixed with car repair. At Liberty Collision auto body repair shop, we are dedicated to making your car safe to drive after an accident.
Contact us today to learn about how to make your car safe on the road. If you take your car into a car shop, you can gain peace of mind when it comes to keeping kids safe.
Join Our Newsletter Today
Insider News & Vehicle Tips